We are Australia's only tertiary institution specialising exclusively in photography. We are a top multi award-winning institution acknowledged by industry for six consecutive years, as the best Tertiary Photography Institution in Australia. We are rated in the Top 15 International Schools for Photography by Resource Magazine and the Best Photography Colleges in the World 2022 as the only one in Australia. See also the 25 Best Photography Schools by Country 2023
Located in Melbourne, we are situated in one of the top student cities in the world. According to QS World Rankings, Melbourne is in the Top 6 of the 2022 Best Students Cities. Our international graduates enjoy successful careers around the world.
Enquire Now to find out more.
Hear from Dora, PSC international student from Taiwan
Which courses can international students study?
International students requiring a student visa are able to apply for the following courses which are CRICOS approved:
Download our International Student Information Guide to help you in your journey as an international student.
Real Time Study Options | On & Off Campus
In 2024, international students can study their programs in real time online from outside Australia via zoom within +2 or -3 time zone from Australian Eastern Standard Time (AEST), such as Indonesia, Malaysia, Philippines, Singapore, South Korea, Taiwan, Japan, China, New Zealand, Thailand, Vietnam, Cambodia and New Caledonia.
This means that you can start studying from your home country at a time that suits you in 2024, while you apply for your student visa approval for any of these courses.
What our students say:
"I like that PSC is a small college. It's not a gigantic campus and people get to know you – you're not just an ID number. I find I learn better when I can more easily engage with my environment."

- Jules Perrenot, France

"何よりスタッフや先生たちにはフォリオ制作や日常生活まで多くをサポートして頂けて安心した学生生活を送ることが出来ました。"

- Masatoshi Kobayashi, Japan

"One of the main reasons I chose to study here was that the class sizes were not too big so I thought I could get closer to the teachers. Also seeing all the students and staff winning awards made it even more attractive. "

- Rani Joensen, Faroe Islands

"The photo studio at PSC is the best! We have a massive cyclorama and numerous bays that can be configured into one large space."

- David CH Lai, Hong Kong
Why study with us?
We are the only tertiary institution in Australia specialising exclusively in photography and videography
We have a long successful heritage – celebrating 50 years in 2022
We offer a unique mentoring program linking you to photographers and image makers in Australia and internationally
Our facilities are state of the art
Our teachers are experts in their field
We focus on you and your career

At PSC we also speak the following languages:
When you contact us, let us know if you need to speak to someone in your language.
Mandarin
Spanish
French
Italian
Japanese


International enquiries:

Phone: +61 3 9682 3191
Email: info@psc.edu.au


Image by Jessica Hall
View ESOS Legislative Framework: Click Here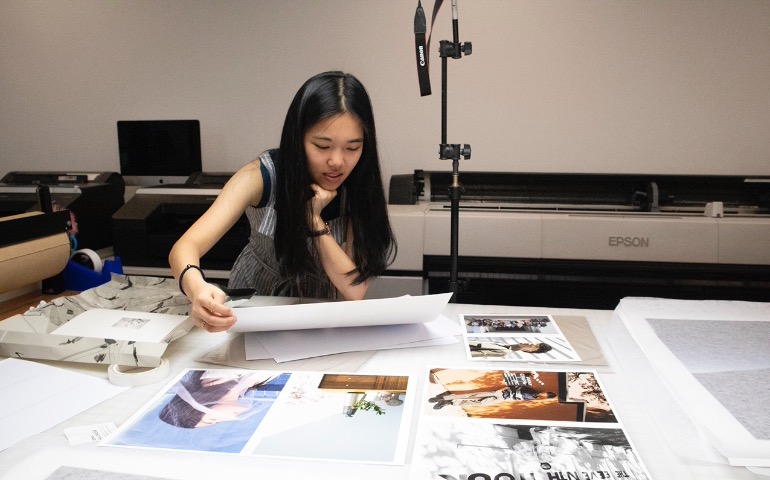 PSC International Agents
Agent list